Introduction
Google Analytics is a useful tool for collecting website statistics, and it is absolutely essential that we are able to make use of this data in order to formulate a scientific development strategy for the expansion of our website in the years to come. On the other hand, the complicated user interface of Google Analytics might leave you feeling lost and confused when you're just starting out with the tool. Don't be concerned; this article will walk you through the steps of quickly locating the Google Analytics code.
Login to Google Analytics
To access the Google Analytics website, launch your web browser, and enter "https://analytics.google.com" into the address bar. Alternatively, you can use Google to search for "Google Analytics" to find the website.
Choose a website
To expand the view and select the website from which you need to get the code, you will need to click on the icon that looks like an upside-down triangle that is located to the right of the Google Analytics logo in the top left corner of the page.
Choose the name of the account, and then choose the name of the website that should be associated with that account from the newly expanded drop-down menu.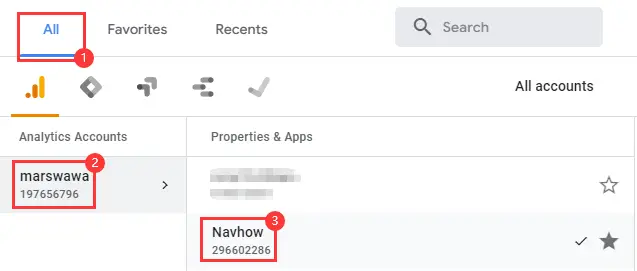 Get the Google Analytics code for your website
When you have finished making your selections, the page will automatically refresh. While you wait for it to finish loading, go to the bottom left corner of the page and click on the gear button. In the expanded area, make sure that the username and the website are both selected correctly. After that, select "Data Streams".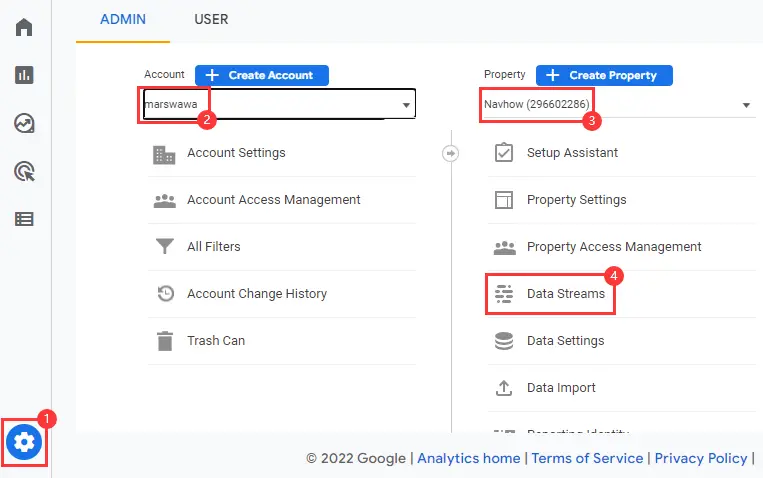 Select the site in the Data Streams selection. You will now be able to view the details of the Web stream at this point. The STREAM NAME, STREAM URL, STREAM ID, and MEASUREMENT ID will all be displayed in this section.

Click the inverted drop-down triangle symbol to the left of the tag icon with the g character in the Tagging Instructions selection below.

This JS code is visible in the newly expanded area, and you can easily copy it by clicking the copy icon in the top right corner.

That's all. Please let me know if you have any problems by leaving a comment below.