Introduction
Is it amusing for someone in your family to touch your screen while you're using it? If you must cope with this, you might think about turning off the touchscreen. Perhaps you turned it off but forgot to turn it back on. In any case, you'll see choices to enable or disable the touchscreen on your Windows 11 machine. Keep in mind that you may alter your mind at any moment.
How to Enable the Touchscreen in Windows 11
To enable the touchscreen on your Windows 11 PC, enter Device Manager into the search box. Once opened, search for the Human Interface Devices item in the list.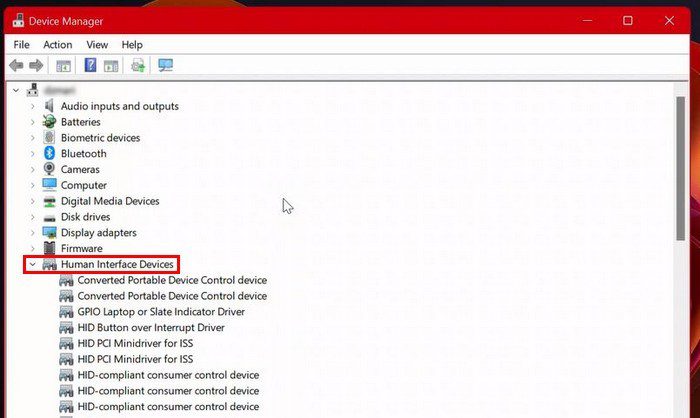 A large list of possibilities will appear underneath this selection. The HID-compliant touch screen should be one of those alternatives. If you can't locate this option and you're certain you've searched well, your Windows 11 PC doesn't support touch. If you notice it, just click on it.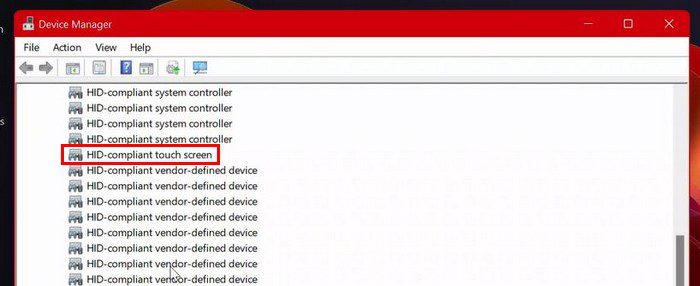 After you've chosen an option, go to the top and click the Action button. Make sure you choose the enable device option from the list of choices. Select HID-compliant touchscreen > Actions > Enable Device.
How to Disable the Touchscreen in Windows 11
Here's what you'll need to do if you ever need to switch off the touchscreen for whatever reason. Look for and launch the Device Manager. When it opens, click on the Human Interface Devices tab to view all available choices. Select the HID-compliant touch screen option, then the Action option at the top. From the list, choose the Disable device option.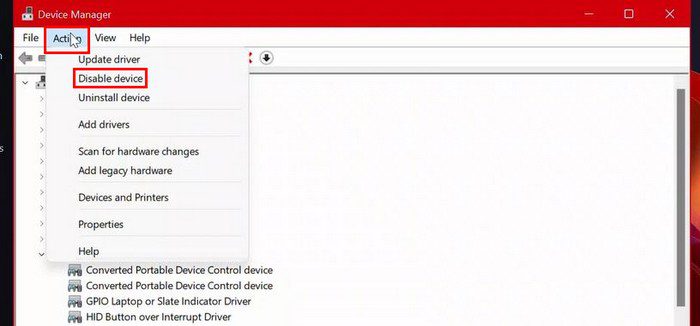 You'll receive a confirmation box asking whether you're sure you want to disable it. If you're certain, click the Yes button. Now choose the HID-compatible touch screen > Action > Disable device > Yes. Don't be concerned if you change your mind about turning on or off the touchscreen. You may change your mind at any moment.
If the touch indication is what bothers you about the touchscreen, you don't have to disable it. Simply go to Settings, turn off the touch indication, and keep the touchscreen turned on. While you're there, you may also make the touch indication bigger if you need it. Toggle off the Touch indication option in Settings > Accessibility > Mouse pointer and touch.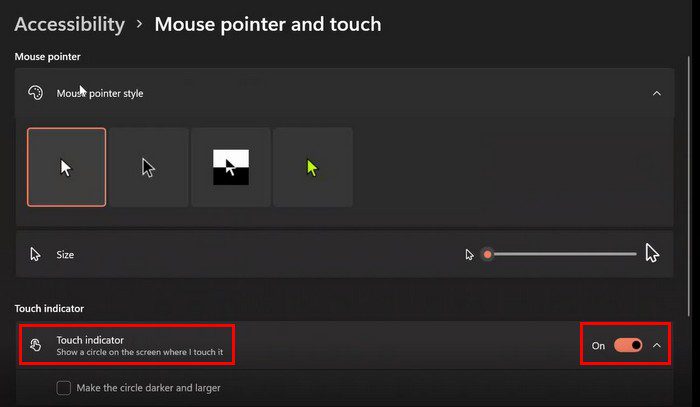 Conclusion
As you can see, turning on or off the touchscreen is a straightforward operation. Even if you change your mind later, you can always modify your decision and return to the previous state. The touchscreen option is useful, but it may not be desired by everyone. Do you like using the touchscreen? Share your ideas in the comments section below, and don't forget to share this post on social media.