Introduction
It's a good idea to label media as "sensitive" if you need to tweet a picture or video with a content warning. Unless someone hits a "Show" button, the picture or video will be hidden. Here's how to go about it.
To begin, go to the Twitter website or use the Twitter app. Begin by writing a tweet and attaching a picture or video. To begin modifying a picture in the Twitter app, touch the paintbrush symbol underneath the thumbnail. If you're using Twitter's online version, click "Edit" in the lower-right corner of the picture.
After that, press or click the flag symbol. It's in the lower-right corner of the screen in the Twitter app. On the web, the flag appears as a tab in the upper-right corner, immediately above the picture thumbnail.

Put a check mark next to any of the things that apply under the "Put a content warning on this tweet" option. If you're going to share a spoiler on Twitter, choose the "Sensitive" option.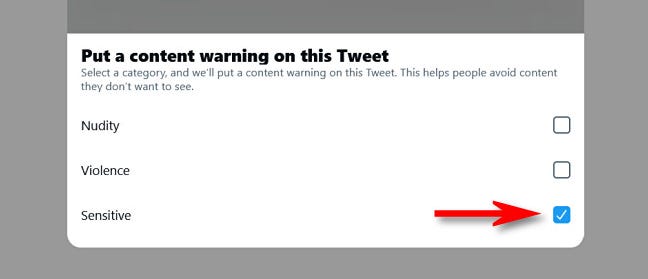 Then, on the Twitter app, touch "Done," then "Save," or just "Save" on the online version of Twitter.
Other Twitter users will see the content warning covering your picture or video after tweeting until they click or press the "Show" button.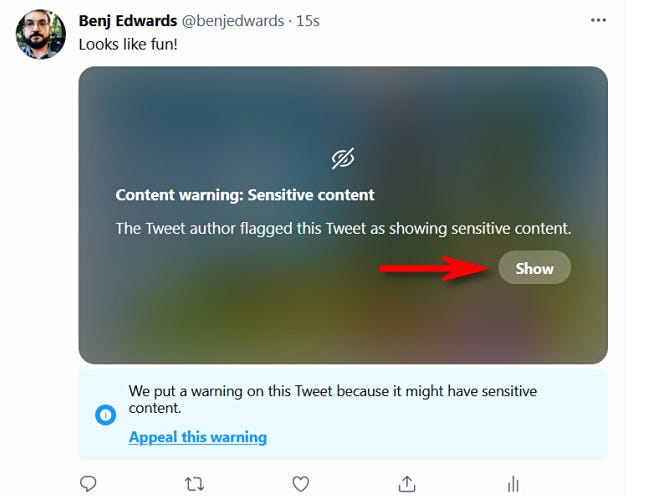 Isn't it simple? Please feel free to publish as many Elden Ring spoilers as you like. Just make sure you don't breach Twitter's terms of service in the process. Good luck, and be careful out there!