Key Takeaway
In order to obtain a refund for a PlayStation Store purchase, the first step is to visit the Sony Support site and proceed to the section titled "PS Store & Refunds". Next, select "PlayStation Store Refunds" and locate the "Refund Assistant" tool. After providing information about the item being returned and the reason for the return via the automated chatbot, users can connect with a live chat agent to initiate the process of receiving their refund.
If you are dissatisfied with a purchase made on your PS4 or PS5, it is possible to obtain a refund for game, add-on, subscription, and pre-order purchases made on the PlayStation Store. The process involves requesting a refund from Sony, assuming that you meet the eligibility criteria. Here is a guide on how to carry out this process.
How to Get a Refund from the PlayStation Store
To request a refund for a purchase made on the PlayStation Store, please ensure that you meet the eligibility criteria outlined in the policies section (see below). Once confirmed, follow the steps outlined below:
Open a web browser on either your desktop or mobile device and navigate to the Sony Support site. In the "What Do You Need Help With?" section, select "PS Store & Refunds".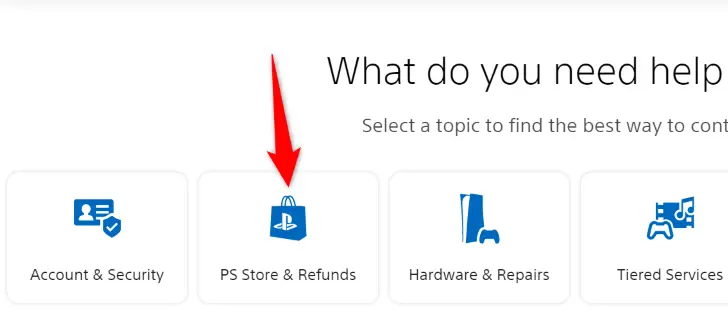 From the enlarged menu, choose "PlayStation Store Refunds."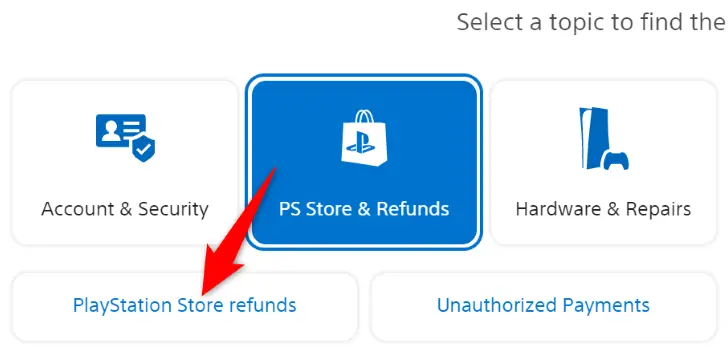 You'll now be able to start a live conversation with Sony Support to seek a refund. Start the conversation by selecting "Refund Assistant."
Tip: If you don't see the chat box after selecting the above option, click the "Chat Now" button in the bottom-right corner of your screen.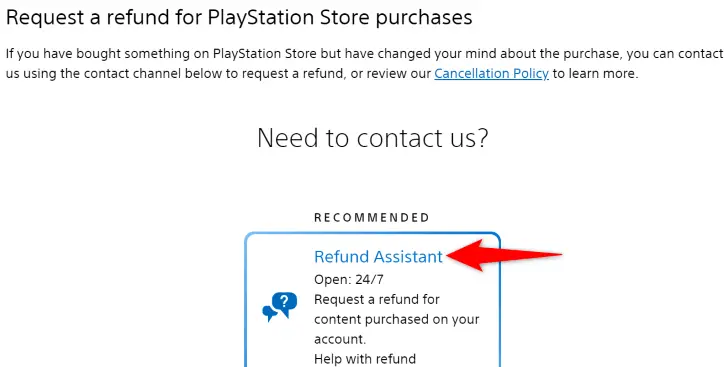 Type your first and last name in the open chat box, then click "Start Chatting."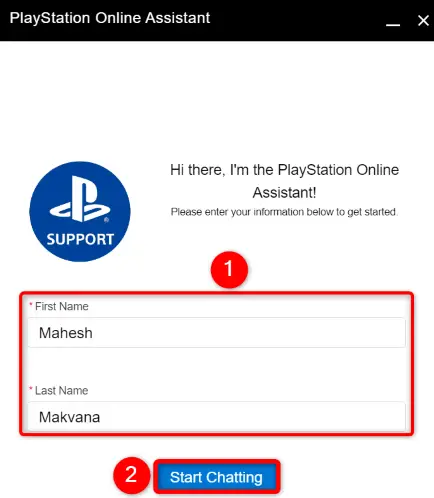 Initially, you'll interact with a chatbot that will ask you a series of questions about your refund. The first inquiry is if you own the account that has been charged. Here, choose "Yes."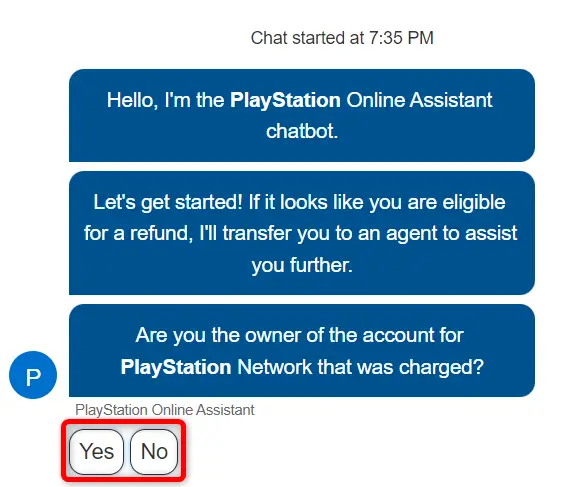 The following question is for what sort of content you desire a refund. Choose the correct option. We will select "Return a Game or Add-On."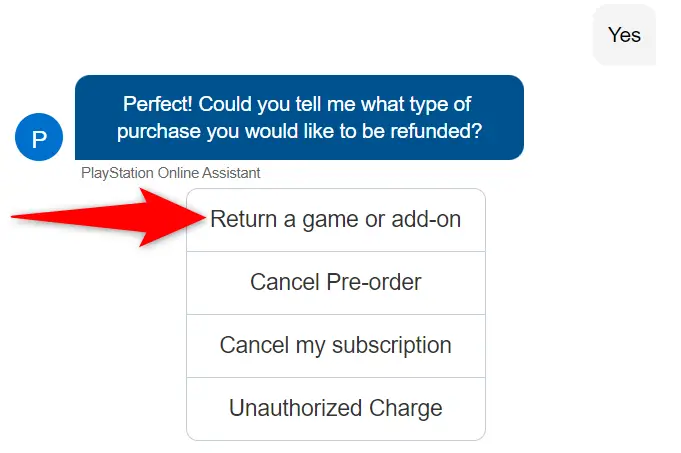 The chatbot will inquire as to why you are returning the item. Choose a reason from the list provided.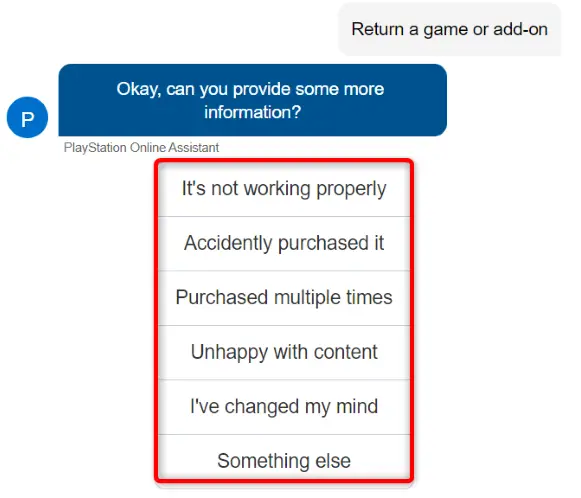 The chatbot will ask you more questions based on your responses. You will eventually be connected with a human worker who will process your refund.
You will receive your refund as long as you are eligible. The refund will be applied to the original method of payment. If this is not feasible (like with Bancontact, Paysafecard, and money vouchers), the reimbursement will be refunded to your wallet.
What Are the Different Purchase Types' Rules?
The PlayStation Store offers varied return policies for different item kinds. You must fulfill these qualifying requirements in order to get a refund.
The following are Sony's return policies for various sorts of content:
Add-Ons and Games
If you're returning a game, downloadable content, in-game goods, or a season pass, be sure you haven't begun downloading or streaming the material yet. You are not entitled for a refund if you have done so.
You must also request a refund within 14 days after purchasing the item. If this time limit has passed, Sony will most likely reject your refund request.
Subscriptions
You must seek a refund for a membership, such as PlayStation Plus, within 14 days of purchasing the subscription.
Sony will also deduct the sum for which you have previously utilized the services. For example, if you seek a refund for a 30-day subscription but have already used 15 days, you will only be refunded for the remaining 15 days.
It's worth noting that Sony considers any free trials when computing subscription refunds.
Pre-Orders
There are two possibilities for PlayStation Store pre-orders, depending on when you placed the order.
If you placed a pre-order more than 14 days before the item's release date, you may seek a refund up to the item's release day.
If you placed a pre-order less than 14 days before the item's release date, you can seek a refund up to 14 days from the date of purchase.
Please keep in mind that if you viewed any content as part of your pre-order, Sony will disable your access to that content after you get your pre-order refund.