Introduction
You already know how to disable search recommendations in Chrome; now it's time to learn how to disable them in Firefox. Make sure your Firefox browser is up to date first. That way, you'll receive all of the problem fixes as well as any new features. This is how you may disable Firefox's search recommendation function.
How to Turn Off Firefox's Search Suggestions
Who doesn't like it when a new feature is introduced? However, you may occasionally do without one that has been around for a long. You don't need Firefox to provide you with search recommendations every time you search for anything, for example. The good thing is that you have the option of turning it off. You can always turn it back on if you change your mind by using the same methods you used to turn it off in the first place.
To get started, you'll need to go to Settings. You may do so by selecting Settings from the three-lined menu in the upper right corner.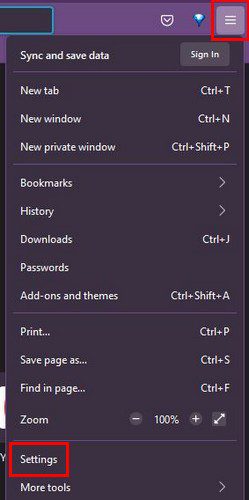 When you're in Settings, look to the left for the Search option. On the right pane, you'll notice the Show search recommendations in address bar results option. Make sure this option is unchecked.