Introduction
The IMEI number of an iPhone is a 15-17 digit identification that identifies it from all other iPhones, and knowing what it is might be useful at times. Here's why—and how to go about it.
What Exactly Is an IMEI Number
Cellular providers employ International Mobile Equipment Identity (IMEI) numbers to ensure that a phone has not been stolen or is not being used on an illegal account. Knowing your iPhone's IMEI number might come in handy in a variety of scenarios. For example, if your iPhone is lost or stolen, you may give your carrier the IMEI number and they will deactivate the phone so that it cannot be used on their network.
You may also use an IMEI checker (such as IMEI.info or IMEI24.com) to determine if a used iPhone you acquired has been reported as lost or stolen, whether it is active, and whether it is still under warranty.
How to Determine Your IMEI Number
There are two simple methods for obtaining your iPhone's IMEI number. One method is to use the Phone app. To begin, open Phone (the app you use to make calls), which has a green symbol that resembles a vintage telephone handset.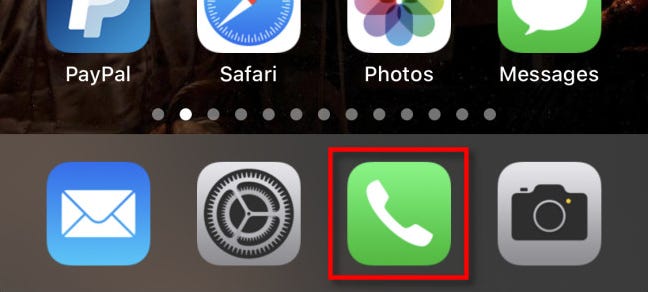 In the Phone app, choose the "Keypad" tab. Enter *#06# as if you were dialing a phone number, using the screen's keypad buttons.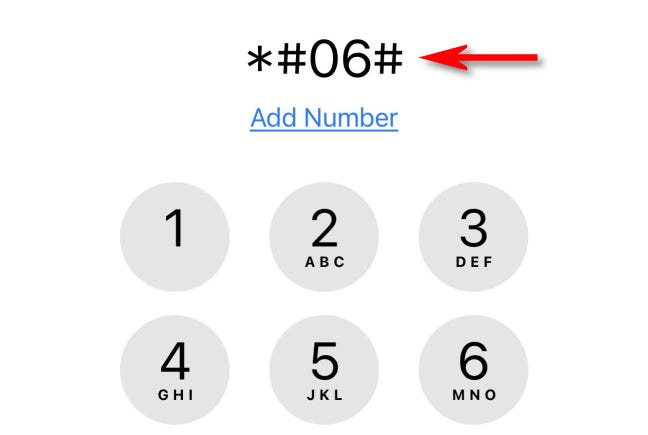 When you type the last "#" sign, a hidden "Device Info" option will display, including your phone's EID, IMEI, IMEI2, and MEID numbers. It also displays the bar codes that correlate to the numbers.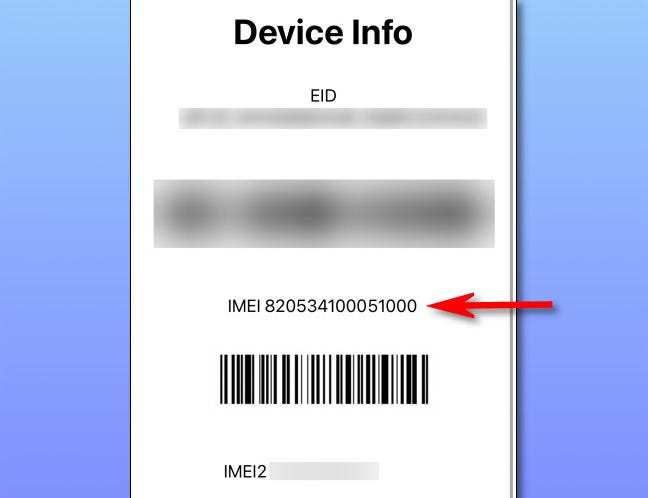 When you're finished, press the "Device Info" option to dismiss it from the screen.
The IMEI number of your iPhone may also be found in the Settings app. To do so, go to Settings and then General > About.
Scroll down to find the IMEI number under the "IMEI" category.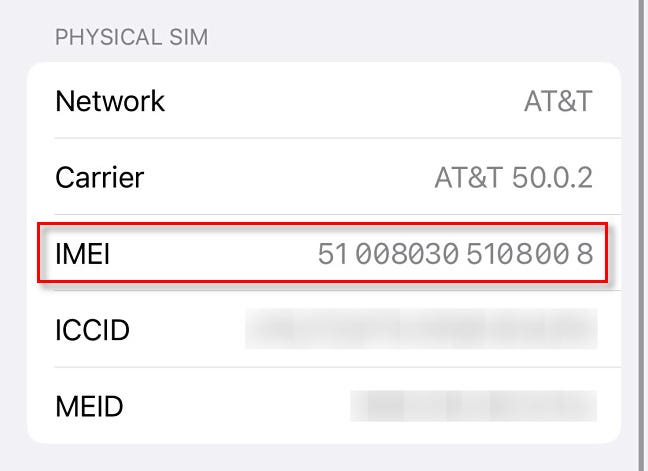 After that, just quit Settings and you're finished. As previously said, once you have your IMEI number, you may send it to your carrier if required or utilize an IMEI checker to see whether your iPhone has been reported as lost or stolen. Android phones, too, have an IMEI number. Keep yourself safe out there!