Introduction
Your iPhone makes it simple to add and remove payment methods, giving you complete control over how you pay for your transactions. Here's how to remove a payment method from your iPhone if you no longer use it.
A Payment Method Cannot Always Be Removed
If you just have one payment method on your iPhone, none of the following conditions apply to you. If you do, you will be unable to remove your payment method.
You currently have an active membership, which includes an iCloud+ subscription.
In a Family Sharing group, you are the family organizer.
Your account has an unpaid balance.
Once you've confirmed that none of the following items are active on your phone, or that you've added another payment method, you can proceed to remove the payment method.
How to Remove a Payment Method from an iPhone
Launch Settings on your iPhone to begin the payment method removal process.
Tap your name at the top of Settings.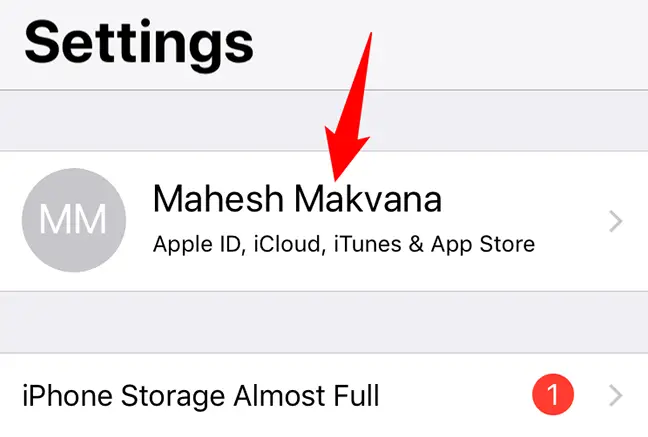 You'll be presented with an "Apple ID" screen. Select "Payment & Shipping" from the drop-down menu. After that, your iPhone will prompt you to authenticate yourself using Face ID or Touch ID.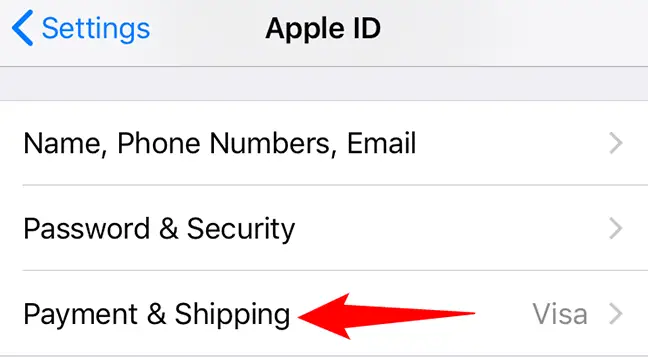 The "Payment & Shipping" screen that appears will show all of the payment options you have on file. To delete a method, press it in the list.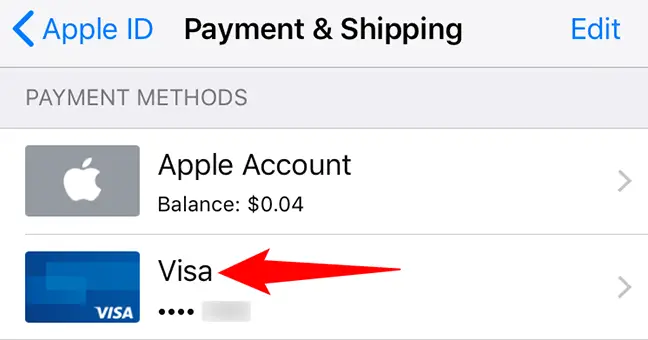 Tap "Remove Payment Method" at the bottom of the payment method screen.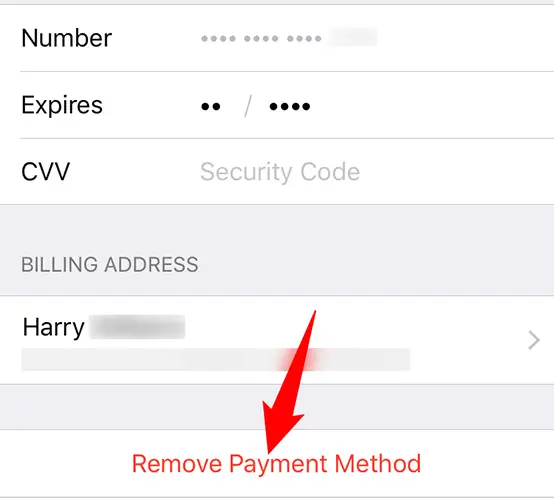 To confirm your selection, tap "Remove" at the popup.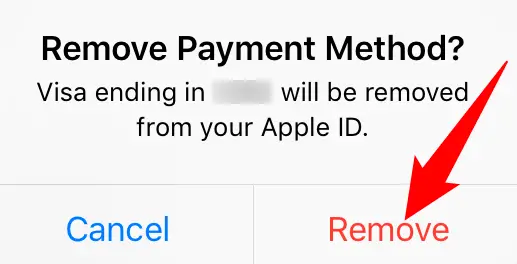 And your iPhone will remove the payment method you have chosen. You're ready to go.
If you want to add a new payment method later, go to the "Payment & Shipping" page.