Introduction
Instagram's funny filters and features make it a popular platform for impromptu texting. These are the kinds of discussions you don't want people to remember. Here's how to use Vanish Mode on Instagram to send vanishing messages.
Instagram's messaging service has a function dubbed "Vanish Mode" for sending self-destructing messages. A similar function is available in Facebook Messenger. Any text or material you transmit in Vanish Mode is immediately erased once the receiver sees it.
To use Vanish Mode, make sure you have the most recent version of the Instagram app on your Android or iPhone.
Next, launch the Instagram app on your phone and swipe in from the left side of the screen (or press the text bubble icon in the top right) to see a list of your direct messages.

Choose the chat for which you want to utilize Vanish Mode.
To enable Vanish Mode, use a swipe up motion above the text field. When that's done, Instagram will change the color of your chat backdrop to a darker tone and add a few animations to let you know Vanish Mode is active.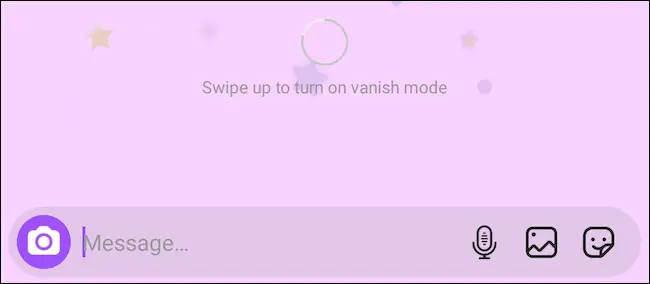 You may continue to speak normally in Vanish Mode and send messages in all the regular types, such as direct stories, audio clips, and more.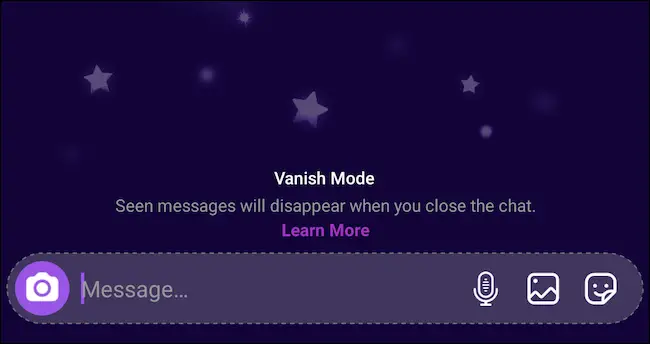 The difference is that if you swipe up again to exit Vanish Mode and the other person sees your messages, Instagram will erase them.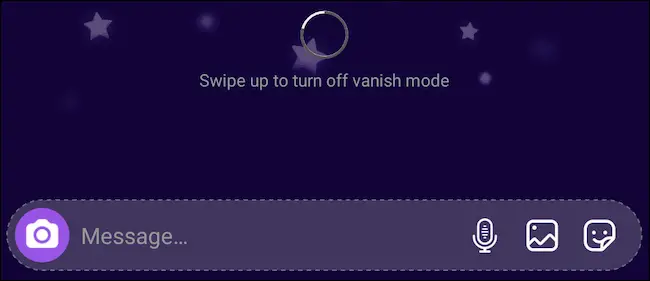 While the receiver is allowed to screenshot your messages while they are in Vanish Mode, Instagram will alert you if and when they do.
It's worth noting that Instagram keeps your Vanish Mode images and messages for up to an hour after you delete them. This is in case the receiver reports abuse or harassment and Instagram need the Vanish Mode data to take action.
There are also more methods to have a more private Instagram experience, such as regulating who may comment on your photos and blocking troll accounts.