Introduction
With the introduction of Windows 11 22H2, the Your Phone app had a big update, and it has now been renamed Phone Link. Phone Link improves on its predecessor by providing a more simplified experience and a UI that compliments the general look of Windows 11. The ability to search your messages directly on Windows is another feature offered by the Phone Link software. Here's how you can get started with something similar.
How to Search Messages on Windows 11 Using the Phone Link App
Please keep in mind that this article implies you have previously connected your Android handset to your PC. If not, we suggest that you connect your devices first before proceeding with the tutorial below. You will also need the new, upgraded Phone Link app, which is now available as Windows 11 update 22H2.
Click Messages in the Phone Link app on your PC.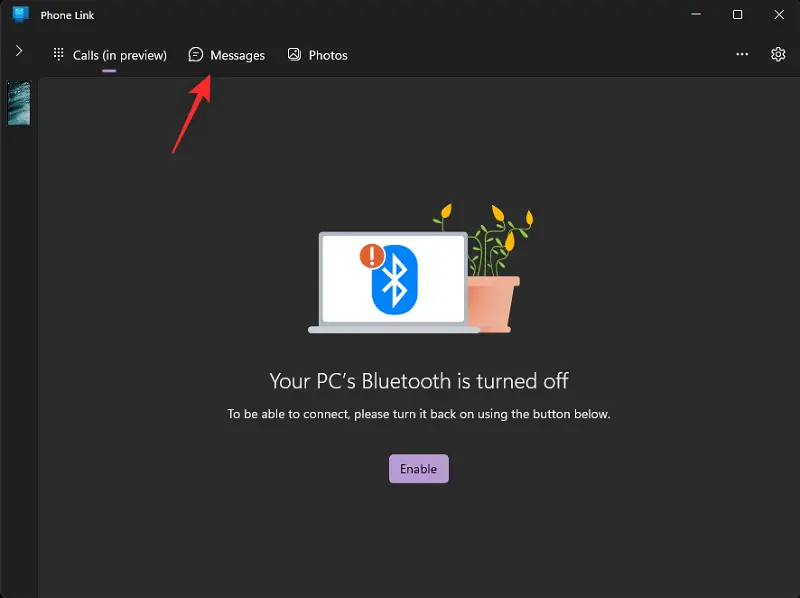 Now, choose Refresh.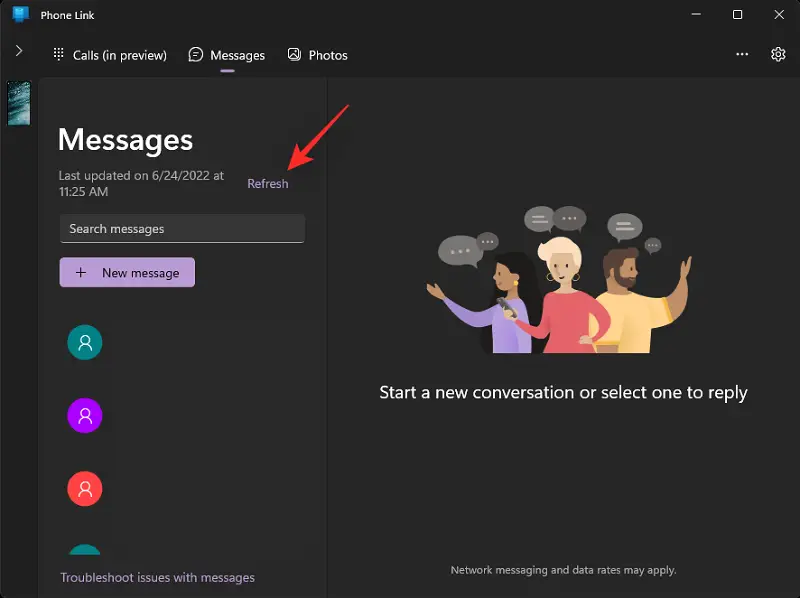 After you've refreshed the page, go to the top and click the Search box.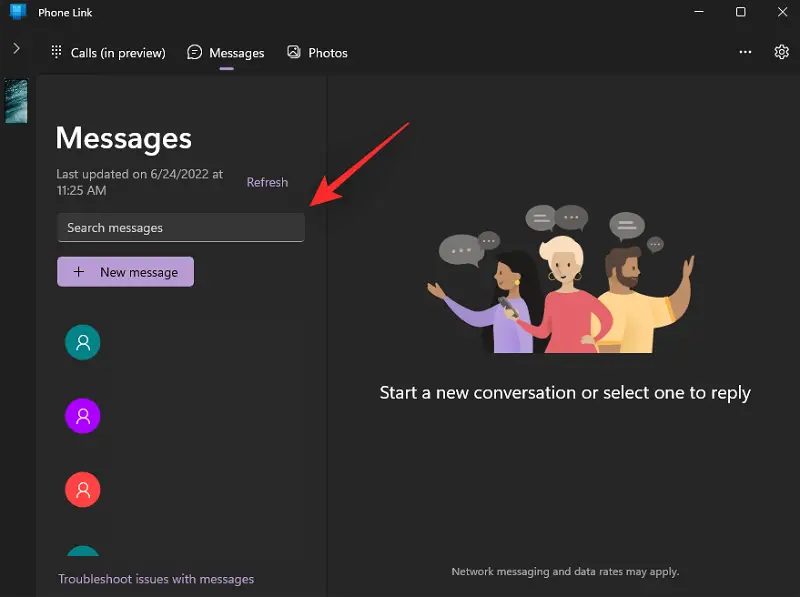 Now enter the term you want to search for in your messages. You may look for a sender or the message's content.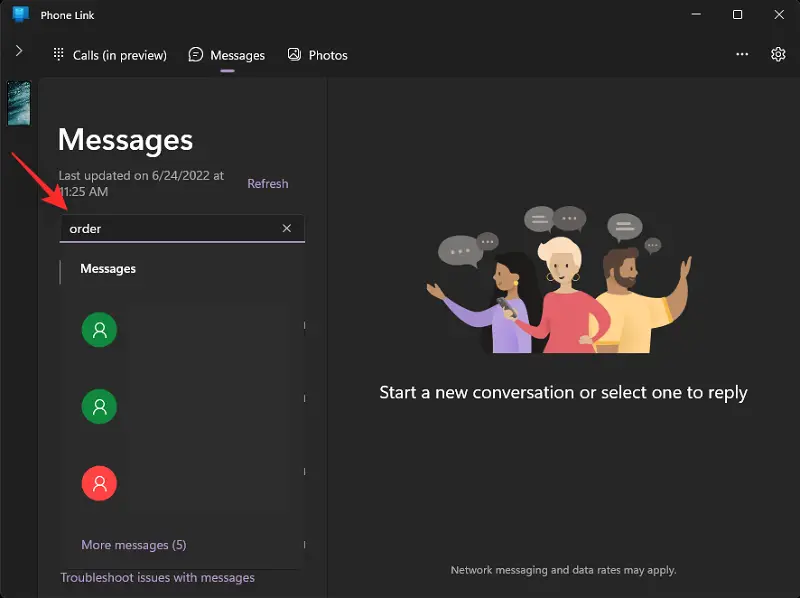 Under the search field, the Phone Link app will automatically provide relevant results. Click on the selected result to open it on your computer.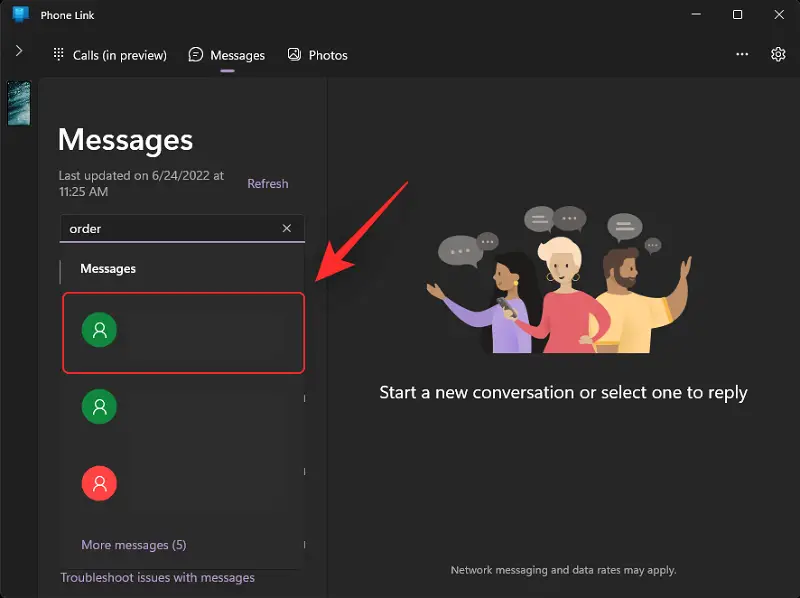 The chosen message will now be shown on the Phone Link app.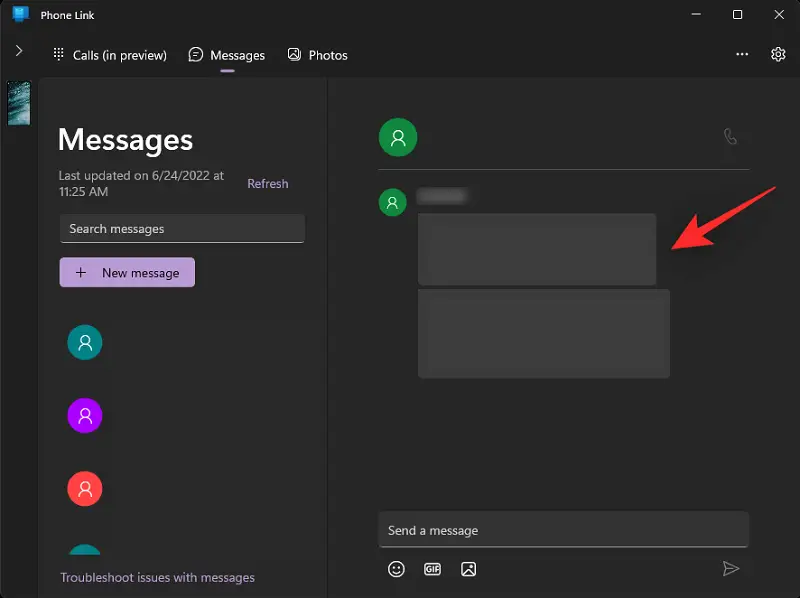 That's how you can search your texts in Windows 11's new Phone Link app.
Can I use the Phone Link app to look through all of my messages?
This is determined by the quantity of messages synchronized with your PC. If you've been using mobile data or have limited the quantity of messages synced to your PC, this new functionality will only search those messages.
If your complete library is synced to your PC, you may use the Phone Link app to search your full message collection.
Is it possible to classify my messages in the Phone Link app?
Yes, this is a new feature that Microsoft has just hinted, but it has yet to be distributed to the public. Once published, the Phone Link app's Messages section will divide your messages into two categories: Recent and Hidden. Recent messages from your Android smartphone will appear in the Recent category, while concealed messages will appear in the Hidden category.
We hope this article has made it easier for you to search for messages on the Phone Link app. If you run into any problems or have any further queries, please let us know in the comments area below.