Introduction
You must understand the graphics card that is installed on your Windows 11 PC. The good news is that there are many methods for determining which one your laptop has. By having different alternatives to pick from, you may choose the most convenient one at the moment.
How to Check the Graphics Card on Your Windows 11 Computer
The Device Manager is the first place to go for information on your computer's graphics card. To access it, go to the Windows Start Menu and type Device Manager. When the option shows in the search results, click on it.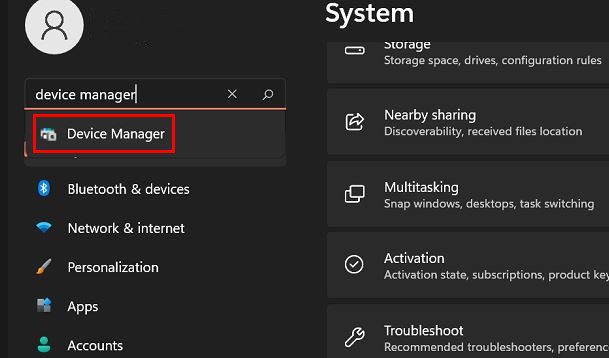 Look for the Display adapters option when the Device Manager displays. When you click the right arrow, the offered choice is the graphics card. That's the end of it.
Check the Task Manager to see what graphics card your Windows 11 computer is using.
Look for and launch the Task Manager. When the Task Manager window appears, you'll see many tabs. Click the Performance tab, then the GPU option on the left.
If you don't see the tabs right away, click the More Options dropdown option.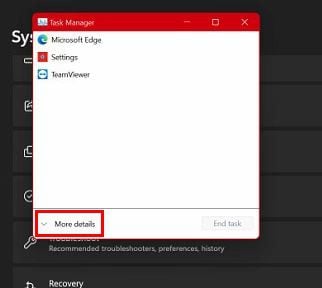 The Graphics Card displayed in the upper right-hand corner is the one used by your laptop. It's really that simple.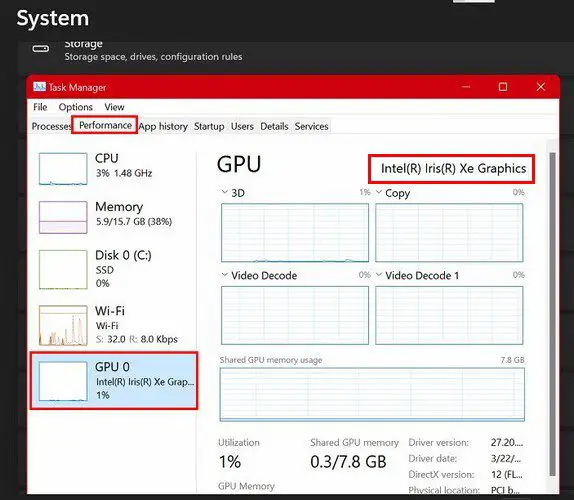 Check Your Computer's Graphics Card Through Settings
A third option is to look in your computer's settings to see what graphics card your Windows 11 laptop is using. Select Settings > System > Display from the Windows Start menu; it will be the first item on the list. Scroll down and click on the Advanced display option.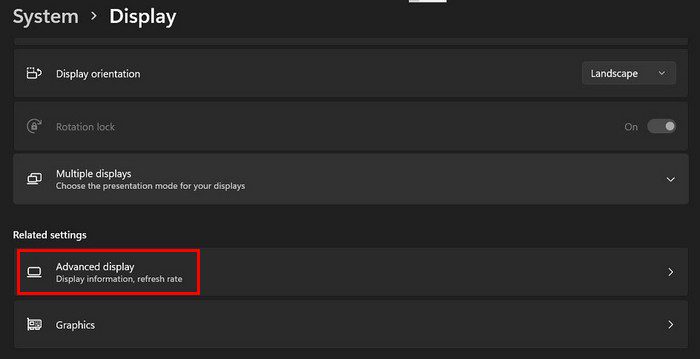 You'll find an option labeled Display 1: Connected to under the Display Information section. That's where you are going to see what graphics card your computer is utilizing. If you just have one monitor, you will only see one choice. However, if you're utilizing more than one, the upper-right-hand corner will show which graphics cards display one and display are using.
Conclusion
You may need to know what graphics card your Windows 11 PC is utilizing for a variety of reasons. Whatever the cause, you now know what alternatives you have for finding out. You can determine which one you're using by accessing the computer's settings, task manager, and Device Manager. Which one do you think you're going to use? Share your ideas in the comments section below, and don't forget to share this post on social media.